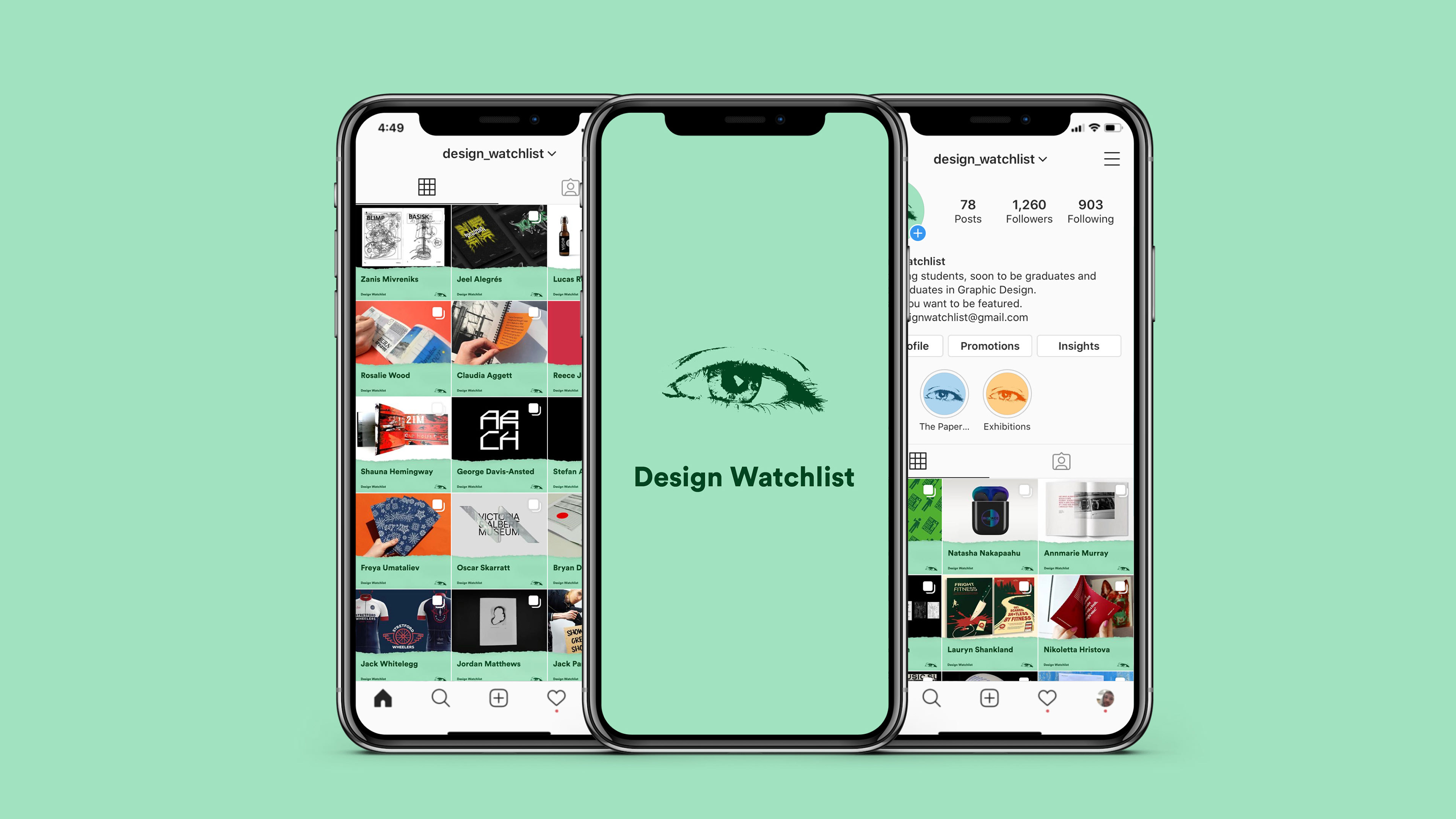 Due to Covid 19 many degree shows across the country have been cancelled. Many opportunities for soon to be graduates are no longer scheduled to happen. In response to this I wanted to create a way to promote students graduating this year as well as recent graduates, to allow for other designers and design agencies to see their work.
A design sharing page on Instagram that shares the work of graphic design students, soon to be graduates and recent graduates. On design sharing pages it is often not clear to see whose work it belongs too. I wanted to create a page that makes it clear whose the work belongs too. Feel free to give the page a follow.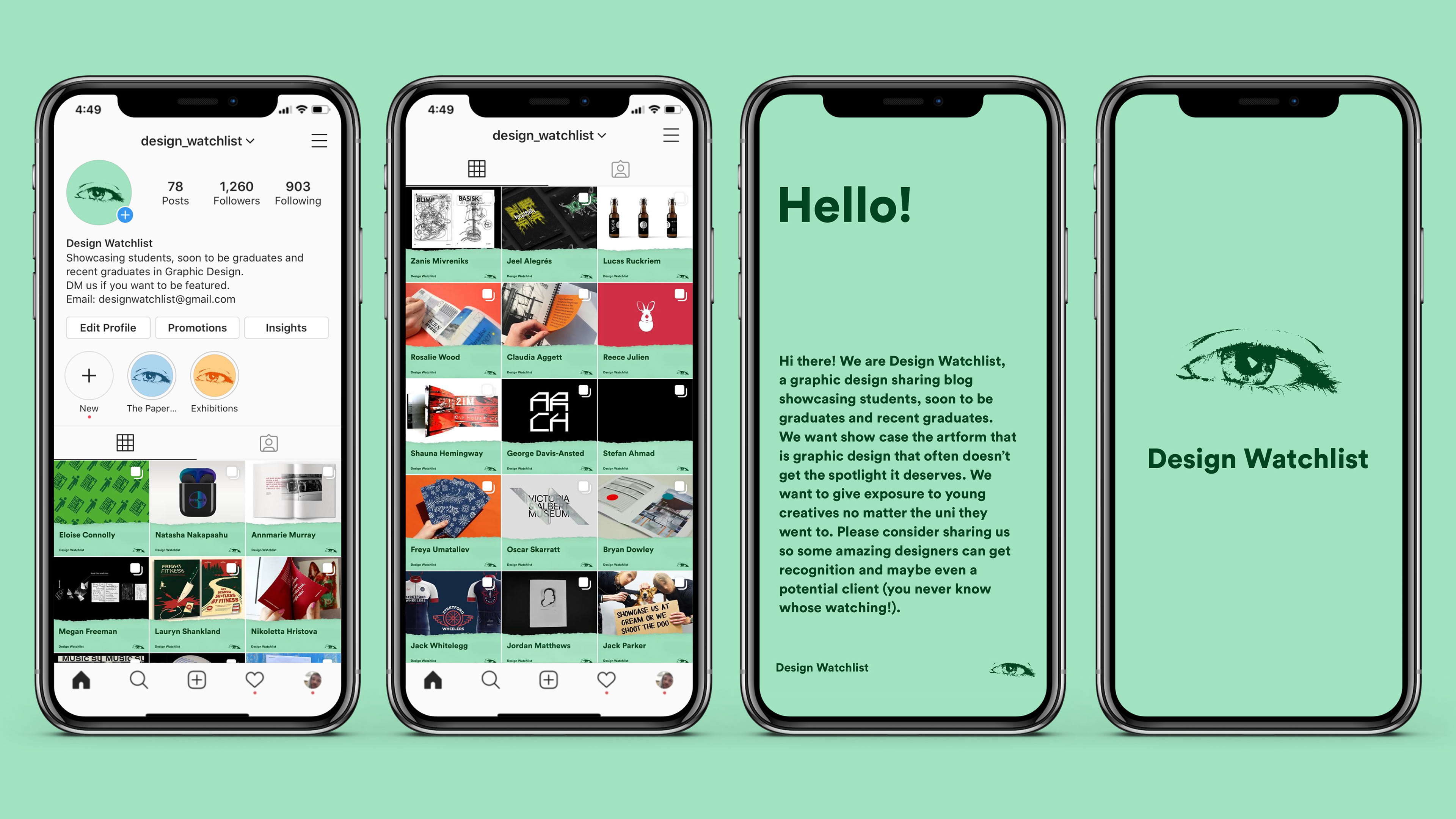 Student exhibitions can often be missed by a lot of people, I wanted try and combat this by sharing exhibitions through the use of instagram stories.
As well as sharing students work I wanted to share recourses such as books and magazines that people may not have heard of and could find useful.