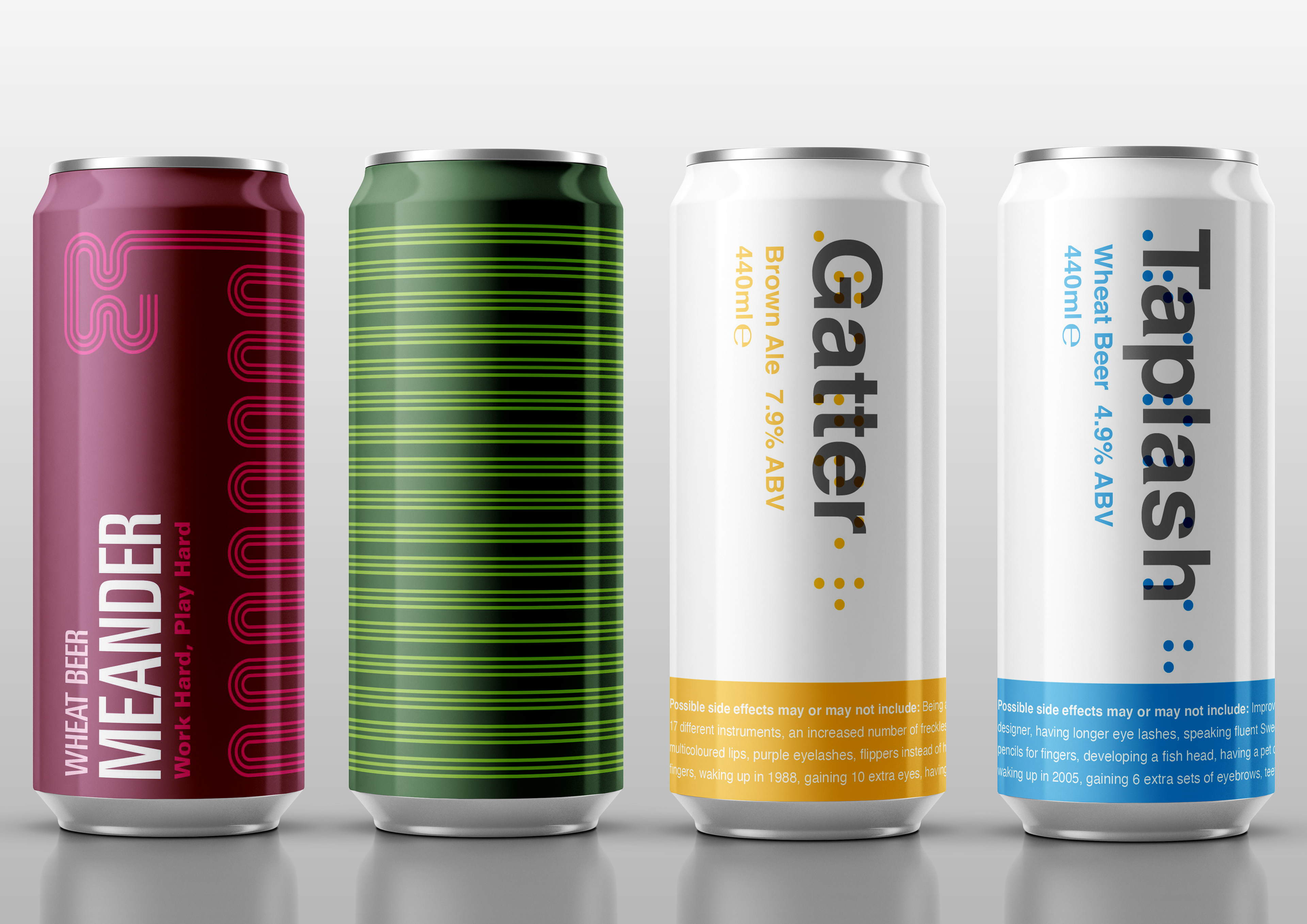 Create a set of four limited edition can designs for a Cumbrian craft brewery called Eden River Brew Co. The designs can be experimental but must feature the logo of the brewery, this project was set as a live brief while at University.
I decided to present two options one that used the logo which could work as a core drink and an experimental design that plays with medicine packaging. The logo cans where picked by the brewery from over thirty over students.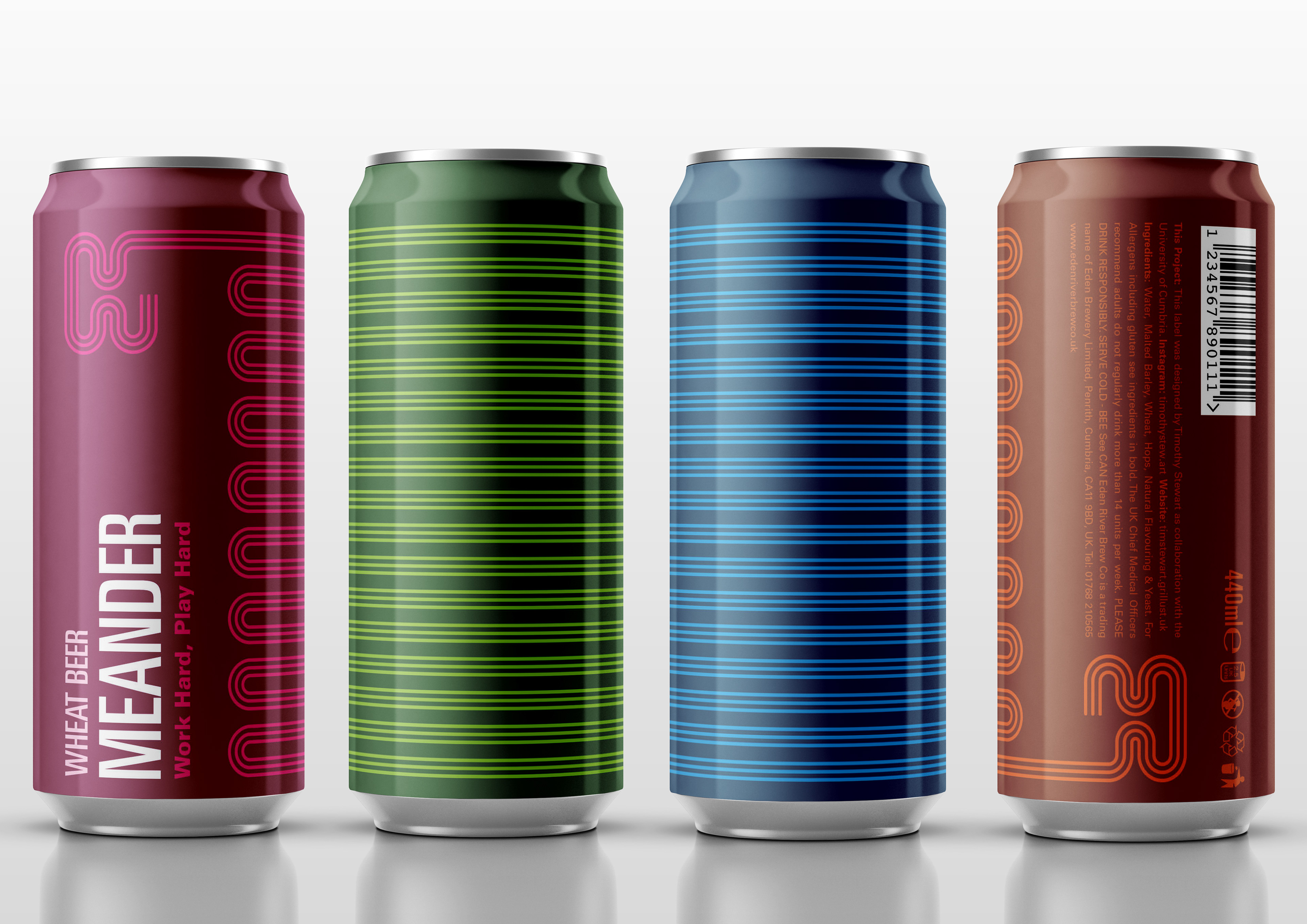 I decided to emphasises the river aspects of the logo by having the lines in the logo meander down the can. The front of the cans just features the stripes which makes the cans stand out on shelves.
The names of the beers are taken from different parts of a river to emphasise the meaning of the logo. This also highlights the river aspect of the stripes on the front so they are not mistaken as meaningless stripes.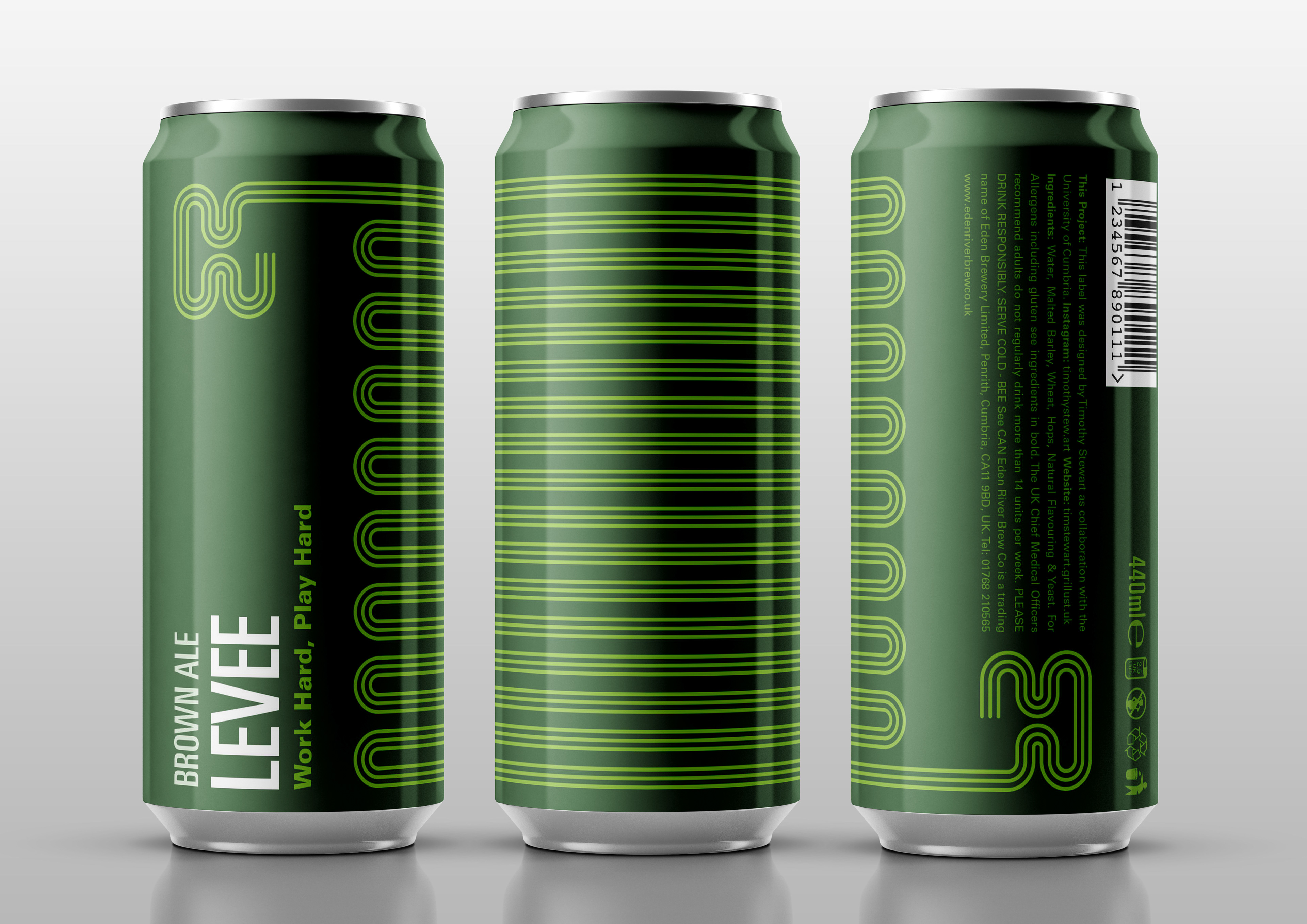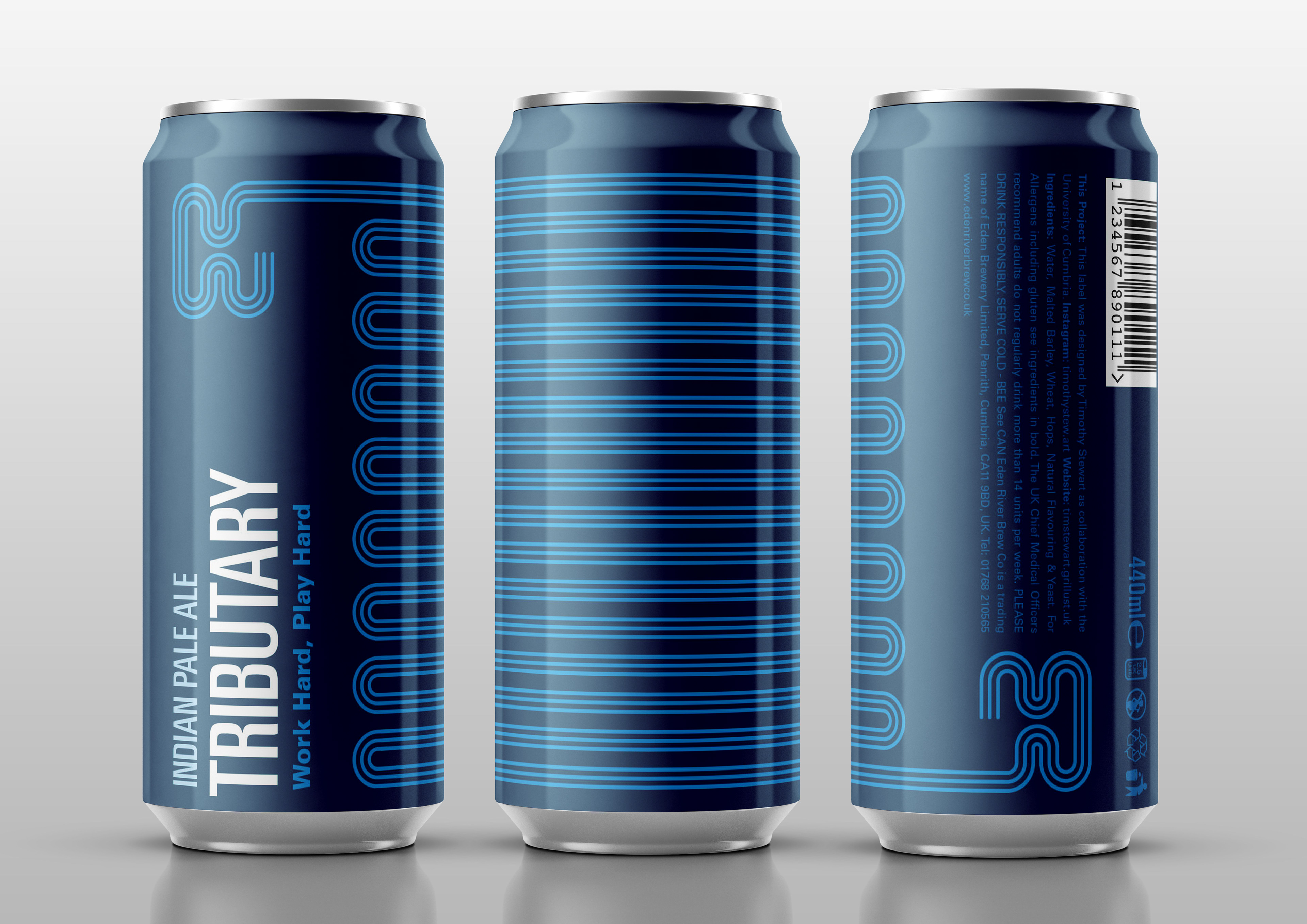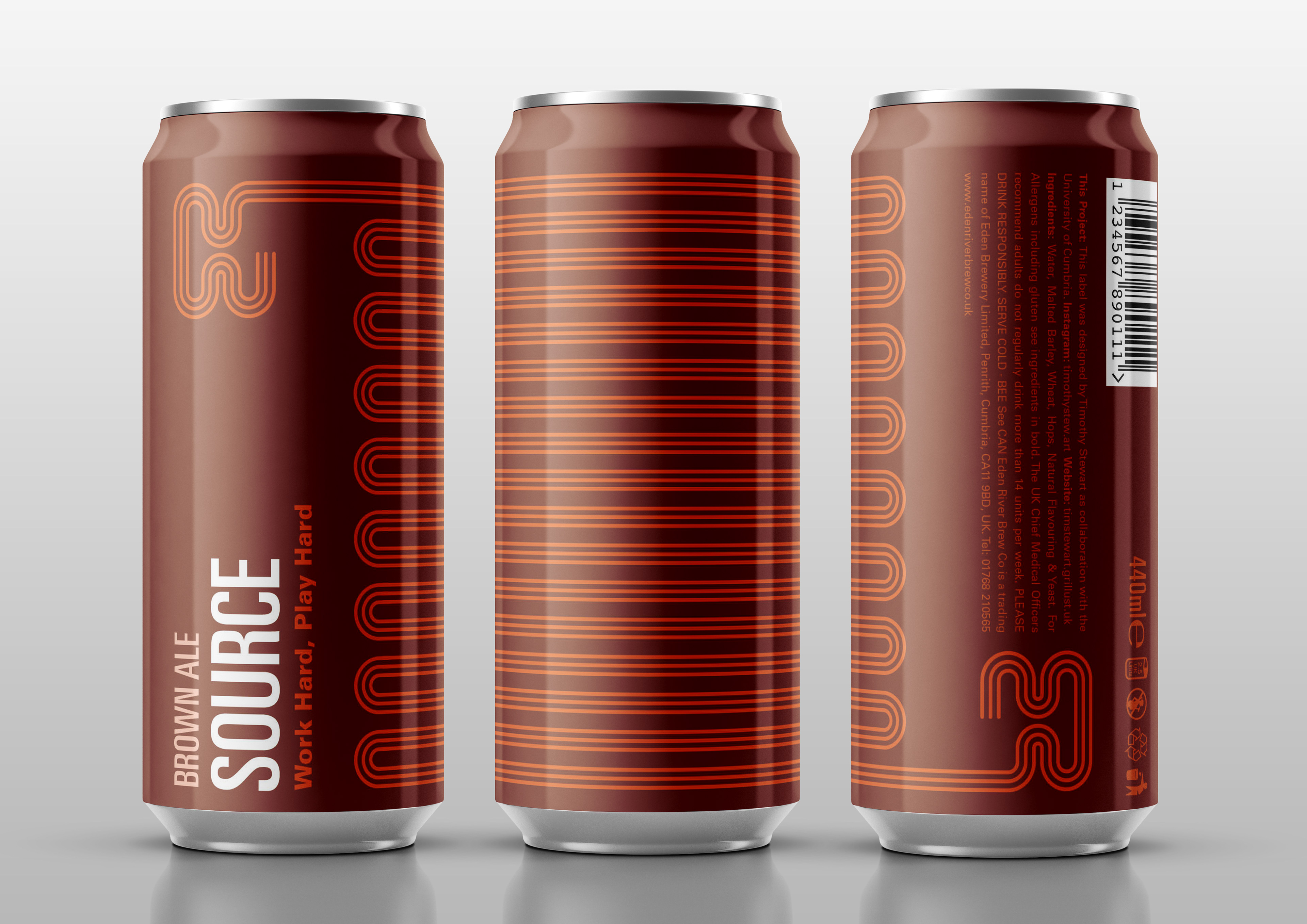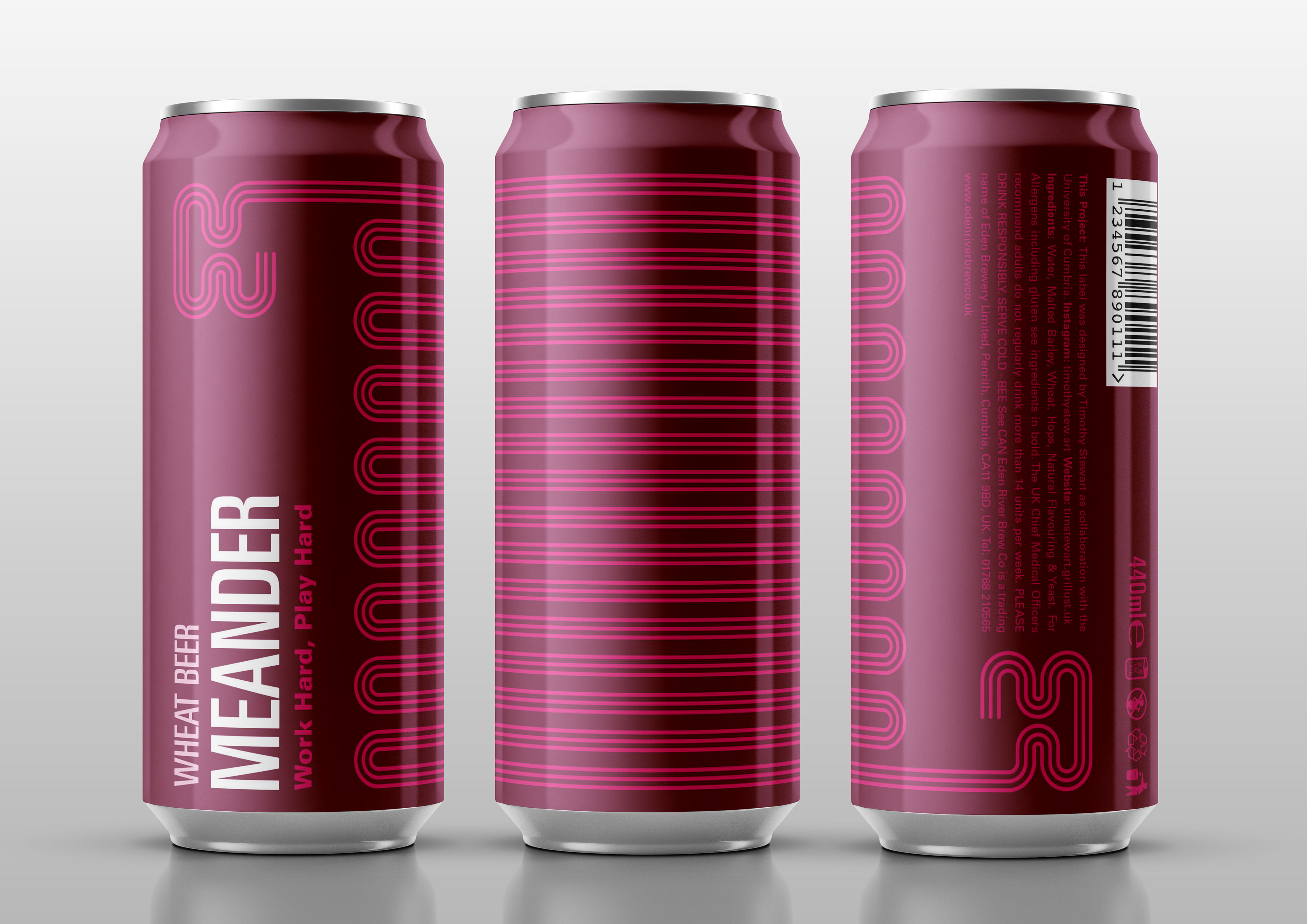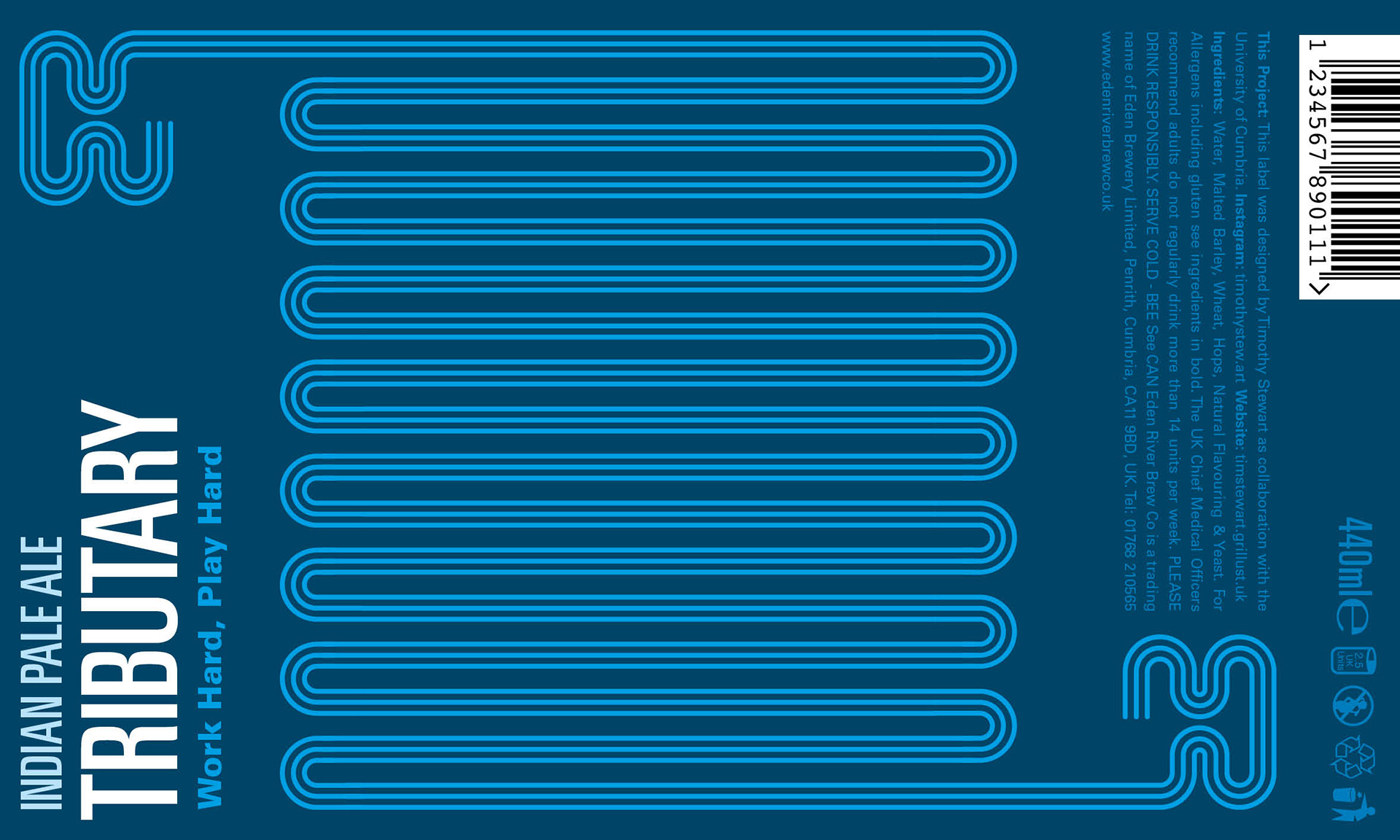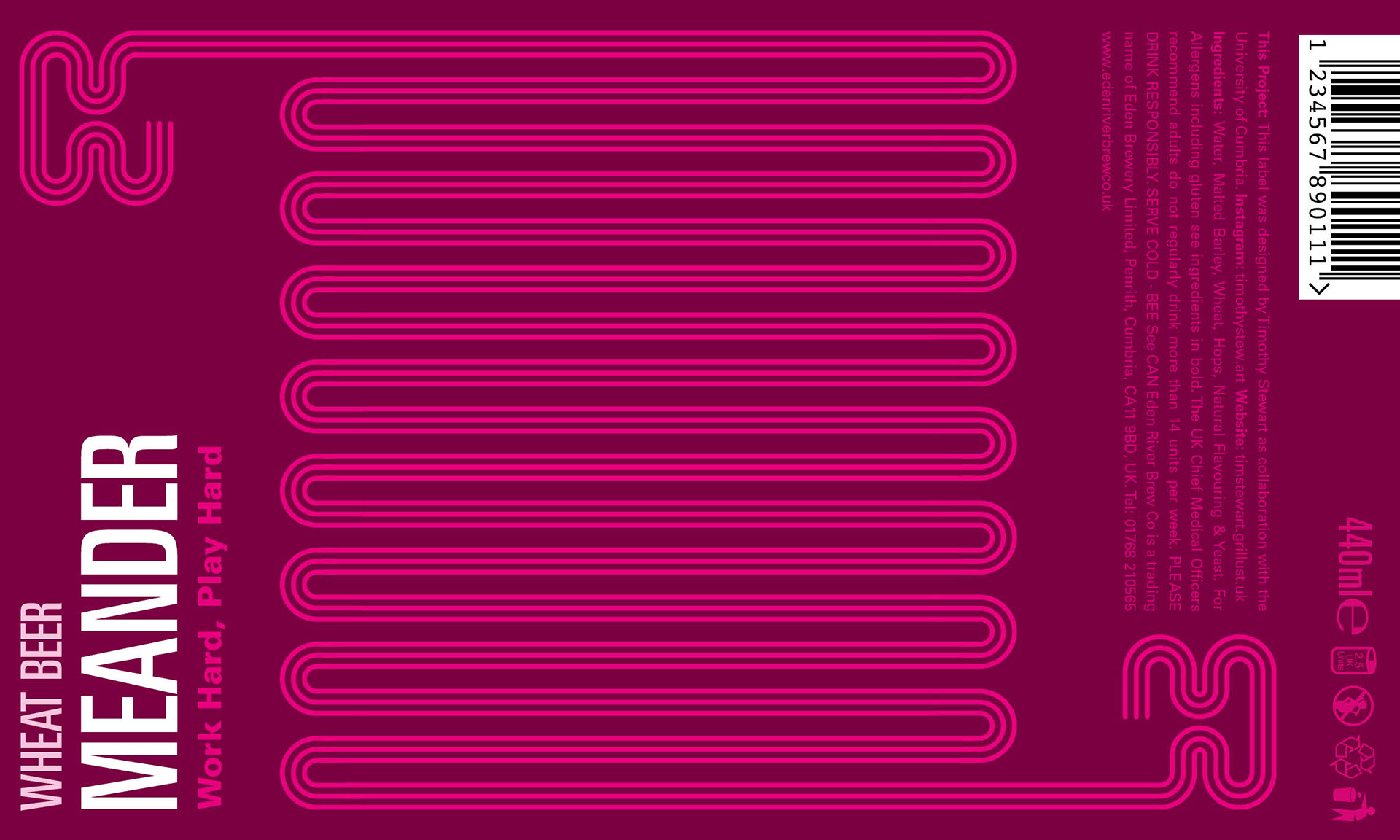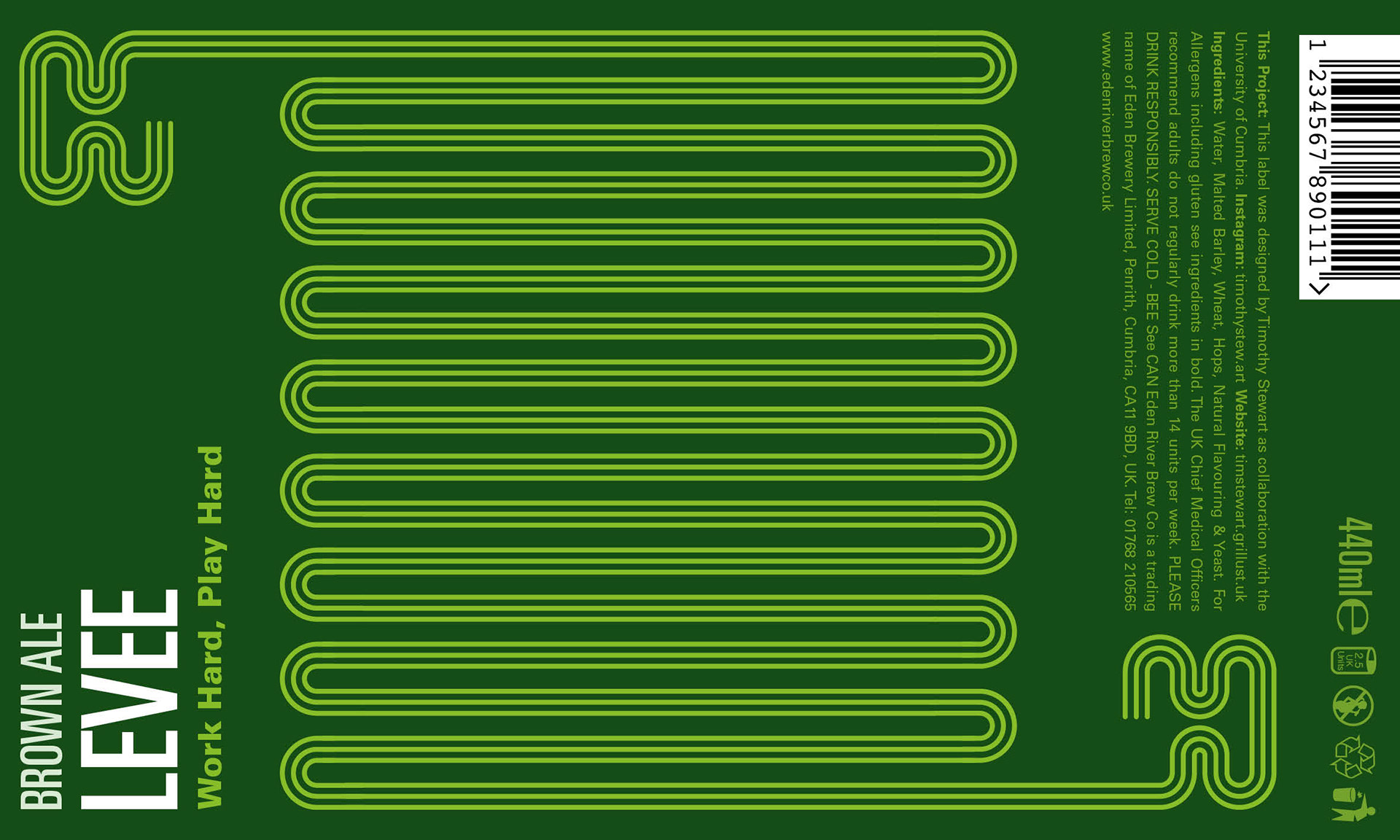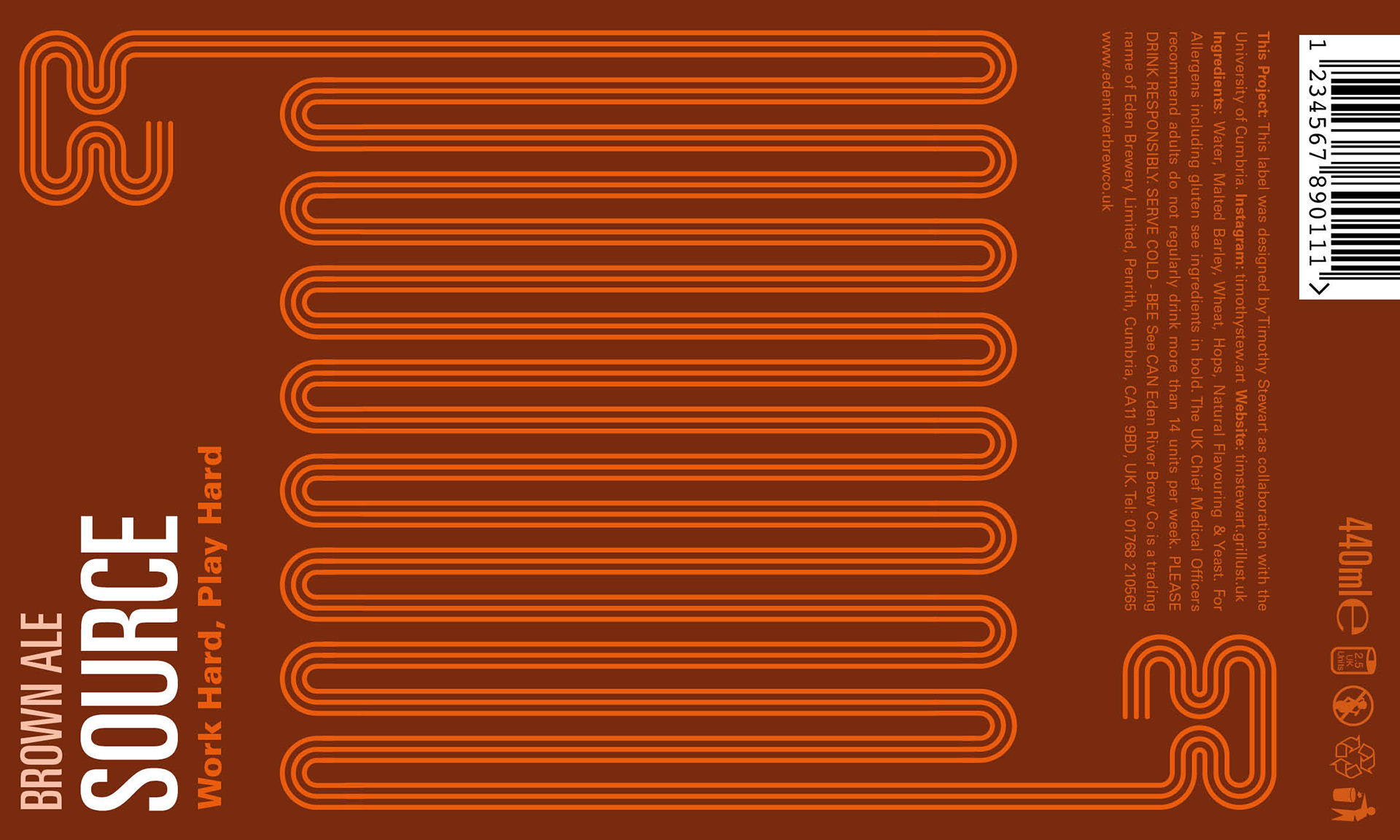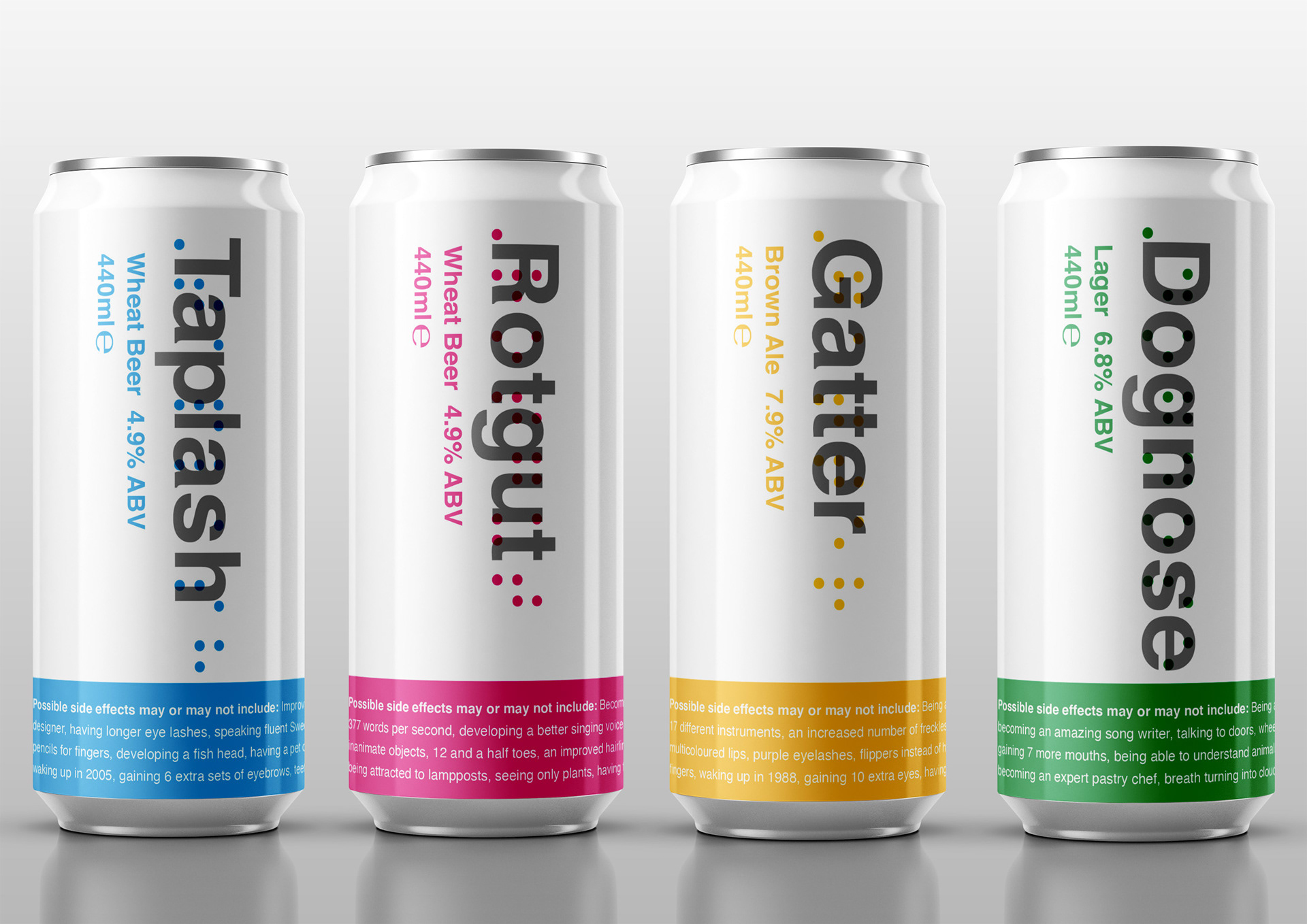 Most medical packaging features side effects, the cans make use of this by featuring humorous side effects that run along the bottom. The side effects are different on each can so people want to buy all four.
When looking at shelves in specialist beer shops and supermarkets I noticed most beer cans don't feature a lot of white on them. I decided to make the designs predominately white to stand out.