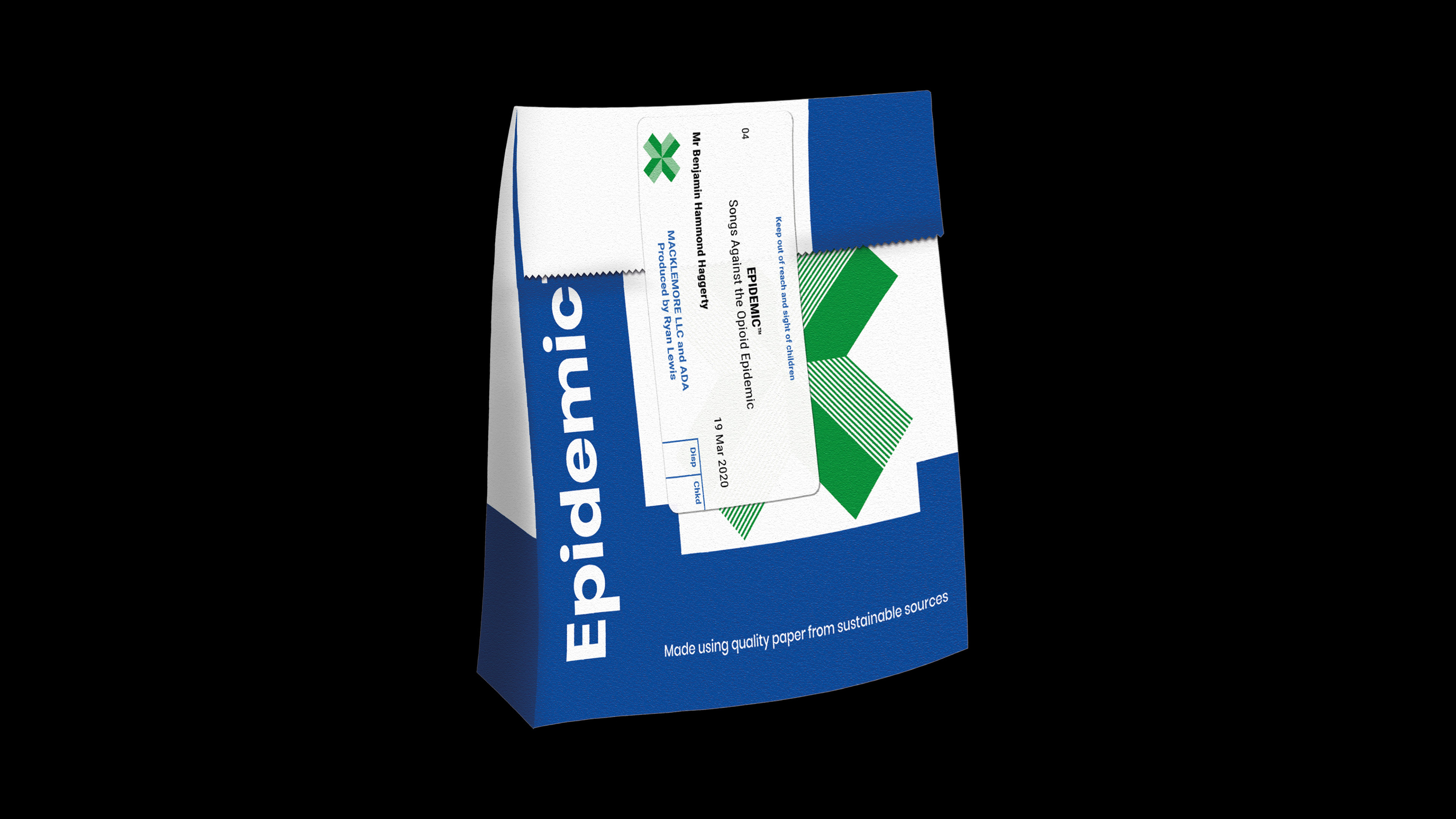 D&AD New Blood, Google & HMCT: Epidemic™
Find a genre, song or musical movement that best represents a cause and use typography to bring it to life.
A record that raises the awareness of the opioid epidemic with songs that detail the reality of the epidemic focusing on prescription opioids.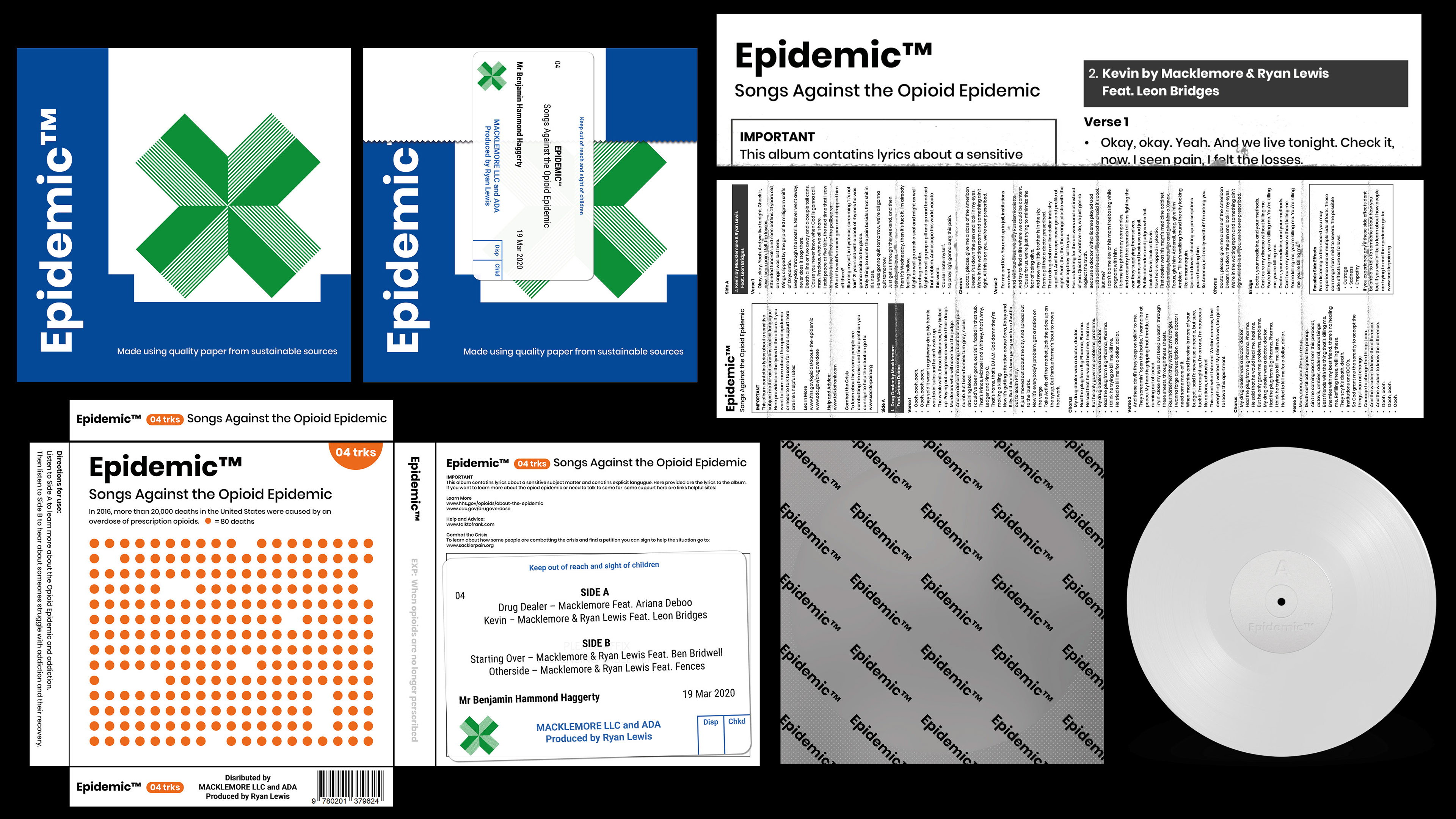 The campaign uses the visual language of pharmaceutical packaging to highlight the fact that a larger number of opioid addictions start with opioids prescribed by a doctor.
The record comes in a bag similar to those that perceptions are given out in. Inside the bag is a box that is reminiscent of pill boxes and features an infographic on the front.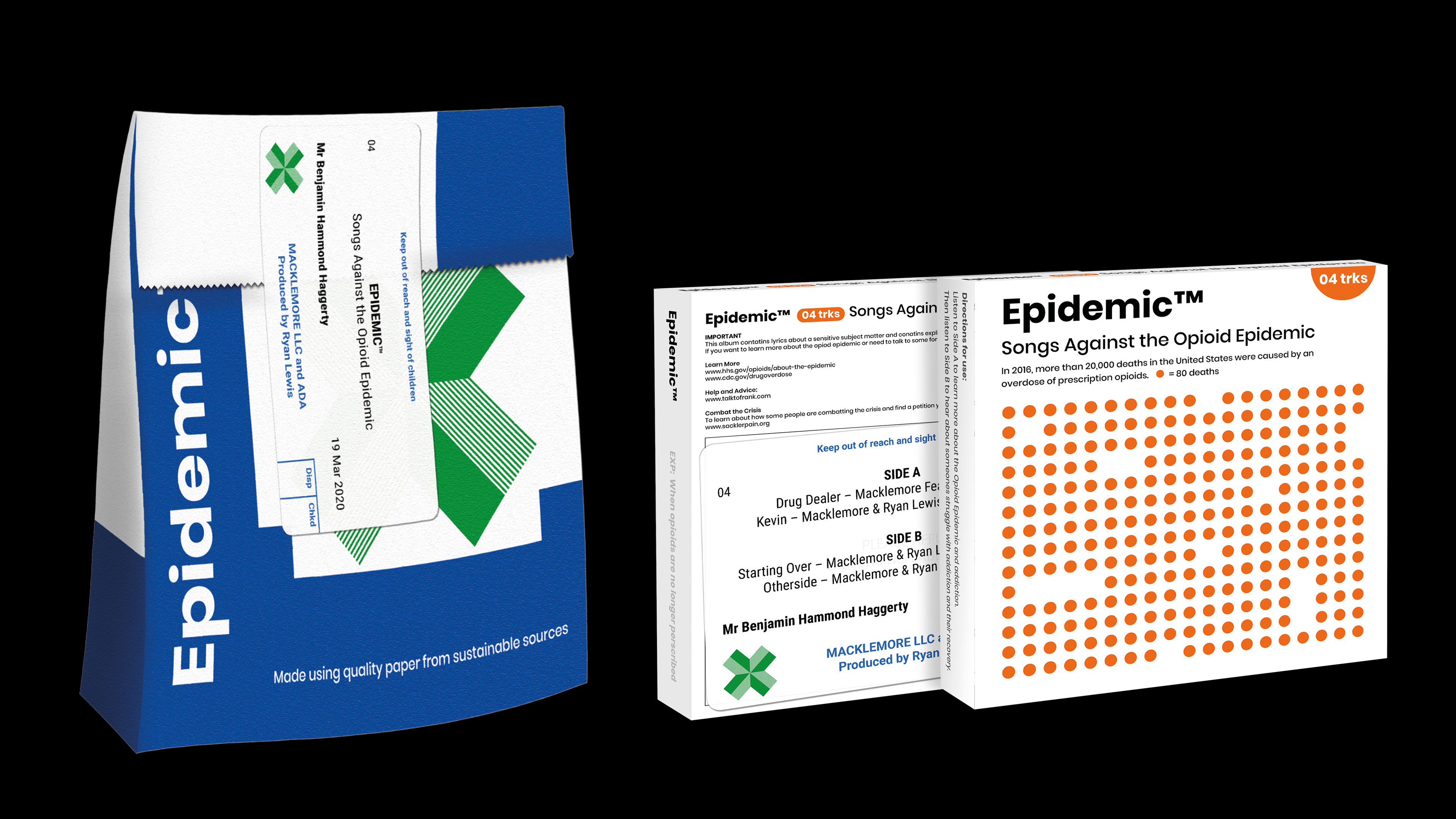 The vinyl comes in a packet sealed with foil similar to a pill packet. When opened there will be a white vinyl, the title and the side of the record has an embossed effect similar to writing on pills.
As well as the record there is also a folded piece of paper, that is quite long when unfolded and is designed in the style of medial inserts in pill packaging. It features the lyrics for all of the songs.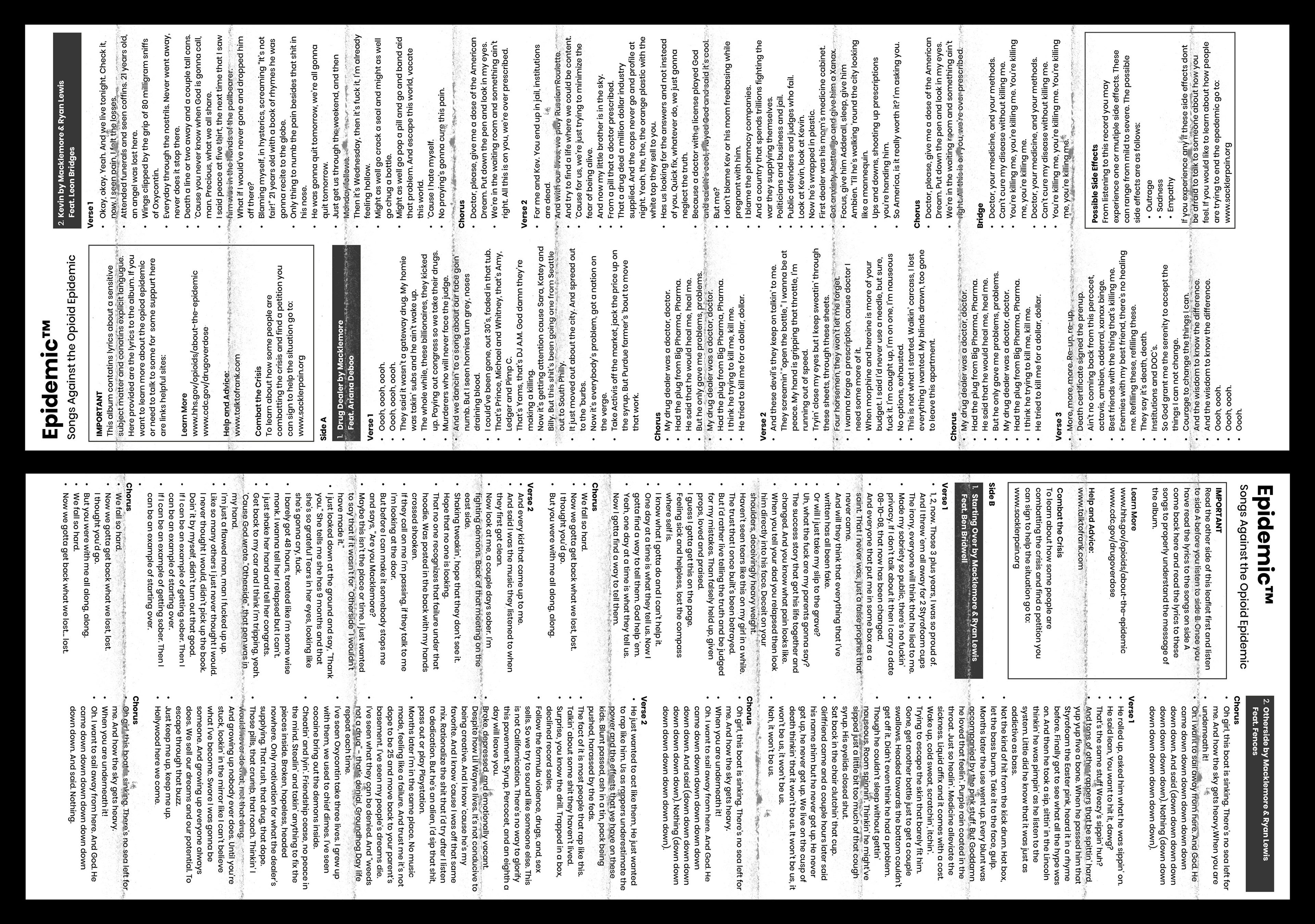 Along with the album there is also an accompanying lyric video that uses the visual language of prescription sheets to emphasise the message of the song and the record.
As well as a lyric video there is also a vertical video that is used on Spotify. The video appears when the song is played and repeats the chorus text being written on.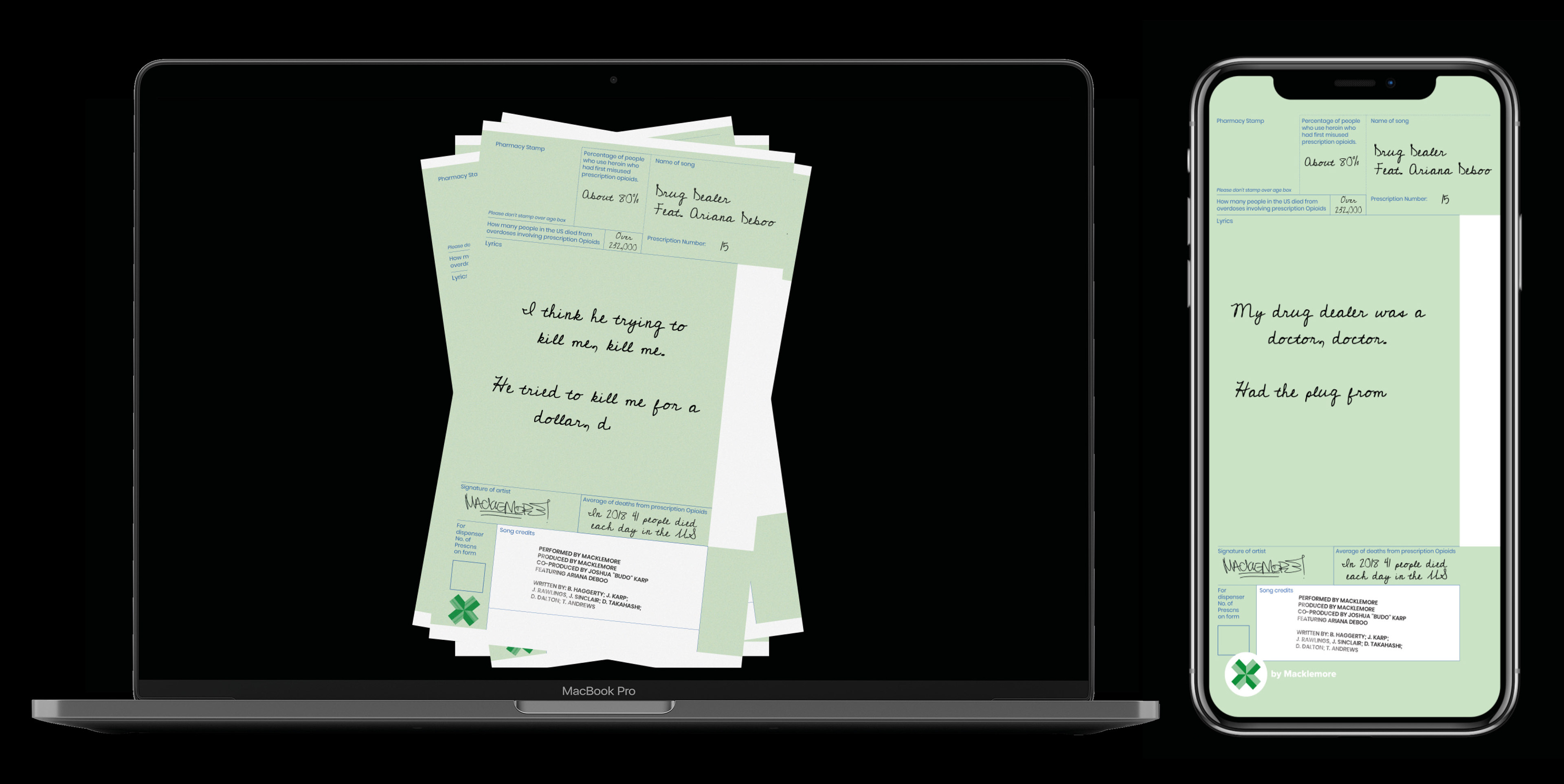 As part of the campaign there will be two posters, one promoting the album and one promoting a benefit concert to raise awareness of the opioid epidemic as well as raise donations.
To try and spread the true facts of the opioid epidemic there will also be a leaflet placed in hospitals and doctors offices. The prescription design of the leaflet means it will stand out in these locations.