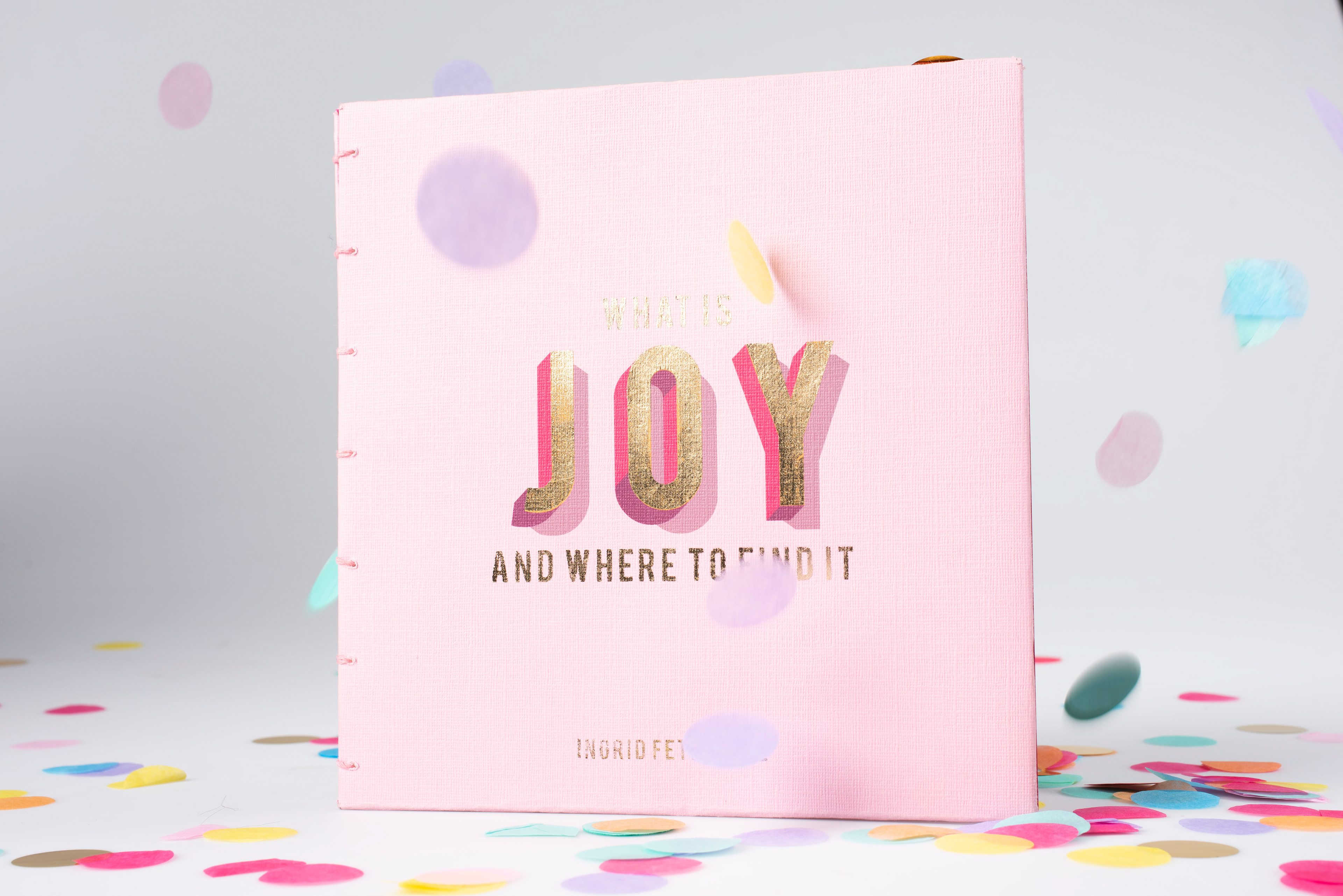 What Is Joy: And Where To Find It
Create a sample book from a TED talk showing examples of chapter starters, splash pages and pages working with copy.
A book based off Ingrid Fetell Lee's TED talk about joy. The book uses details that insight joy such as texture, foil and bright joyful colours.